Head First Certified Hair Renewal
Please note that you must complete a WAIVER if you are booking your first appointment online.

Notice sebum in the follicle and inflammation on the left. Right hand picture shows change after one trx, Capilia Professional Residue on the Scalp Treatment.
The Primping Place Spa is now a 
Head First Certified Hair Renewal Center
Featuring Capilia Holistic Treatments &
 Hair/Scalp Care for home use. 
How the Hair & Scalp are Connected
The health of your hair is linked to the health of your scalp. You simply can't have healthy hair if your scalp isn't healthy. Capilia Trichology is dedicated to offer the highest standards in scalp care and solutions to help keep the hair you have & help restore thinning, aging hair
About Capilia Products
Capilia products are manufactured in Quebec, Canada. The Laborature Natural has been producing and perfecting trichology products for over four decades and continues to develop 100% natural products to treat hair loss and scalp disorders.
The Primping Place is now a Head First Certified Hair Renewal Center. We use a holistic approach, developed for over a century of this science. Trichology paired with our Brand New Treatment System is the holistic way of preventing and/or delaying hair loss. These products are made with 100% natural active ingredients.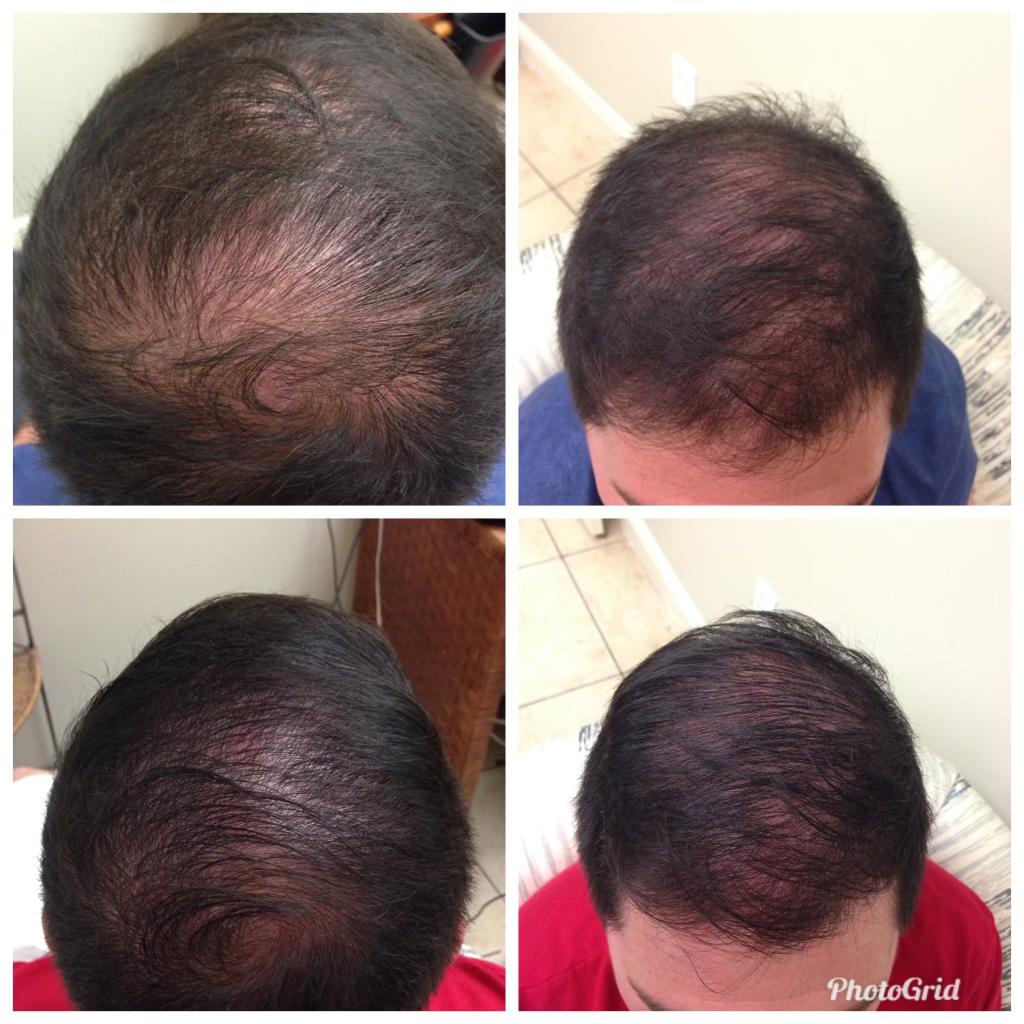 What Makes This Holistic Approach Work
We identify scalp disorders and offer solutions to your clients in a proven professional approach.
Our Hair Loss Prevention and Scalp Therapy Program will help address the causes of thinning hair, hair loss and general scalp conditions, by drawing up a complete capillary assessment, followed by rigorous scalp analysis, using a sophisticated micro-camera and a unique software.
As a certified Head First Technician, we will put together a complete Head First Treatment Plan to meet your needs. Your plan will include in-depth salon treatments, home treatments, laser therapy, and monthly monitoring to assess your progress.
Scalp Conditions We Treat:
As a Head First Hair Renewal Center, we will be able to address the following scalp disorders:
• Androgenetic hair loss in women

• Alopecia (areata, totalis, universalis)
• Chemo and cranial radiation therapy
• Cradle cap
• Dry, brittle or dull hair
• Dry or oily dandruff
• Eczema, Psoriasis
• Hair loss after pregnancy
• Itching
• Male Pattern Baldness
• Oily or Dry Scales
In Clinic Holistic Scalp Treatments – Targeted for Optimal Hair & Scalp Health. For professional use only by licensed hairdressers / Certified Trichologists
The Primping Place is now offering a wide variety of treatments to customize the best care for your scalp & hair.
Capilia Trichology Scalp Treatments Cost is based on time it takes per trx.
25 min $100 Extra $25 for extra thick / long hair past shoulders.
60 min $150 Extra $25 for extra thick / long hair past shoulders.
90 minute $200 Extra $25 for extra thick / long hair past shoulders.
2 hours $250 Extra $25 for extra thick / long hair past shoulders.
Residue On The Scalp Treatment "ROST"
These residues are polymers,copolymers,and silicones found in many shampoos, conditioners,lacquers,gels, hair sprays, etc. The regular use of these products causes an accumulation of residues on the hair & scalp. When detaching, we mistakenly associate it with dandruff. It is important to regularly remove all adherences on the hair & scalp.
60 minutes $150. Extra $25 for long hair past shoulders.
Intense Hair Care 60-90 minutes
Combined Treatment Residue + Intense Hair Care 2 hours
Bactericidal Soak 25 minutes
Beauty Mask Seasonal Shedding 90 min
Moisturizing Bath 90 min
Dry Scales 90 min
Oily Scales 90 min
Excess Sebum 90 min
Male Pattern Baldness Phase 1 2 hours dry dandruff (post adolescence only)
2 hours
Male Pattern Baldness Phase 2 2 hours oily dandruff (1 trx per week for 4 weeks) 2 hours
Male Pattern Baldness Phase 3 Excess Sebum (1 trx per week for 4 weeks) 2 hours
Hair Thinning at Temples Women 2 trz only (1/week) 2 hours
Women's Hair Loss 6 trx (1/week) 2 hours
Preventative Treatment for Pregnant Women After 4 1/2 months of pregnancy (6 trx 1/week) 2 hours
Localized Hair Loss 90 min
Plaques on Scalp Mild Condition:Moisturizing bath 2 hours
Skin Inflammation due to Excess Sebum 2 hours